Try the Freshest eLearning in the Industry!
You deserve a training program that keeps up with the times.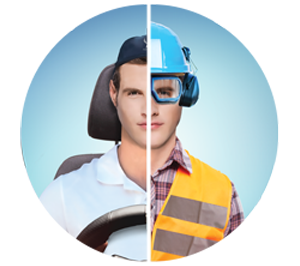 Beyond Fleet Safety
Our roots are in fleet safety, but today we deliver the safety message to the entire workplace. Access a continuously growing library of 160+ eLearning courses addressing the most prominent issues impacting Fleet and Workplace Safety, DOT Compliance, Health and Wellness, and Human Resources / Leadership Development.
Our leadership and content development teams have decades of combined experience in the eLearning industry. This is why we are able to bring you 100% new and original training content each and every month.
And the spirit of innovation never stops. Training managers asked us to help them minimize time spent training. We listened by launching Micro Courses—short bursts of on-demand training content, accessible straight from a smartphone.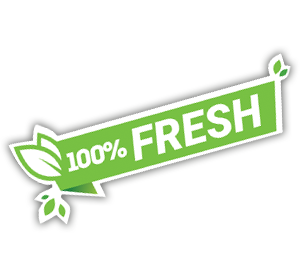 The Freshest Courses
For years we've been hearing managers of corporate training programs say the same thing, "Our eLearning is old. We need something new." So we answered by building a brand new online training library from scratch. But it's not enough to just offer new training. The content must be refreshed from time to time to ensure the information is accurate, current and relevant. Also, the instructional design must be periodically reviewed and adjusted to maximize employees' subject matter comprehension and retention.
Our eLearning courses are the freshest in the industry. You won't find old, outdated content in our training library. We recognize that successful knowledge transfer during training is heavily dependent on employee engagement. If a course is boring, dated or uninspiring, your employees won't retain the critical information they need to successfully and safely perform their jobs.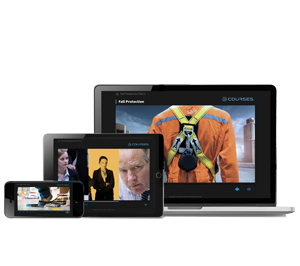 Take Training Anywhere
Finding time for employees to train can sometimes be challenging. As passionate as we our about the importance of training, we also understand the need to minimize employee downtime. This is why our eLearning is designed to be accessed from any mobile device. Remote workers don't need to waste time traveling to a central location to take training. Employees can take their required training on a smartphone or tablet computer from any location with internet access.
What's so great about eLearning on a smartphone? Every single one of our training courses includes a smartphone-enabled version. These are purpose-built (not repurposed) courses designed specifically to play right from your smartphone. From the back-end coding and user interface to the instructional design and test questions—it's all brand new. This ensures a highly-engaging training experience and maximum knowledge transfer.
And every eLearning course we build is developed to ensure only relevant subject matter is included. That means you can count on our training courses getting straight to the point to meet the objective. Get in; acquire the necessary knowledge; get back to the primary job at hand. It can all be accomplished in mere minutes.