New eLearning is here!
We asked what you wanted from your eLearning. The response was overwhelming. Eliminate Adobe Flash-based courses and offer new content. We did both—and more!
Introducing a rapidly growing library of nearly 100 brand new eLearning courses, all developed this year! Each course is built in the current HTML5 standard. This means no more downloading or updating Adobe Flash Player plugins to view content. HTML5 also puts an end to the many headaches resulting from compatibility issues between Flash and certain web browsers. With our eLearning, simply click 'play' and let the training begin!
How will this affect me?
Beginning on 11/5/2015, Driver's Alert will start migrating online training customers to the new eLearning content. All customers will be migrated by 3/14/2016. If you use proactive training that extends outside of the driver improvement suite, then you will receive a call from your sales or customer service representative to walk you through your available options for migration. Here are a few of the features of this new eLearning.
100% new eLearning content
Tablet friendly
HTML5 (no more Flash compatibility issues!)
SCORM compliant
Full text of narrative
Knowledge checks
Posttests
Custom course capability
Who is the content provider? These new eLearning courses are provided by LMS Courses, a subsidiary of Driver's Alert.
How will this disrupt our daily activities? The change should be seamless. The new eLearning courses will operate within the same Driver's Alert Learning Management System (LMS) you are using today. If you experience any issues at all, please contact our customer service team at 1-800-443-9600 Option 1 or customerservice@driversalert.com.
What if I don't want to migrate? We understand your concern. However, on 3/14/2016, the existing eLearning will no longer be available. Therefore, the migration is required.
What if I would like to change my migration schedule?  We will certainly do our best to accommodate your request.  Please note that all customers must be migrated prior to 3/14/2016.  Please contact customer service with your preferred timeframe.
What are the minimum system requirements? This new eLearning is compatible with Edge, Internet Explorer (IE) 10+, Chrome, Safari, PC, Mac, iPad and Android. If you are unsure whether or not your browser is compatible with the new eLearning courses, simply run Spec Checker now to find out.
What new courses do you have?  View the library.
What if I want to contact a sales representative?  We would love to speak with you.  Please feel free to contact us at 1-800-741-5454 or sales@driversalert.com
Do the new courses cover the exact same information as the old ones?  Yes, the courses cover the same critical information.  However, the graphics, audio and overall presentation are all 100% new.  Plus, all courses are tablet friendly.
Can I deliver the courseware in my Learning Management System (LMS)?  Yes, all of our courses are SCORM compliant and can be delivered through any third party LMS that complies with this widely-used standard.
Can I brand the courses with my company logo?  Absolutely!  We encourage it!
Will this content work on an Android or Apple Tablet?  Absolutely!
Do you have the ability to build custom content?  We have an entire team of instructional designers, script writers and artists who can turn your custom request from concept into reality in half the time of any other eLearning provider.
Do you offer training courses on topics beyond Driver Safety?  Yes, we do!  In fact, we're producing new courses every month!
Preview the Changing Lanes eLearning course now!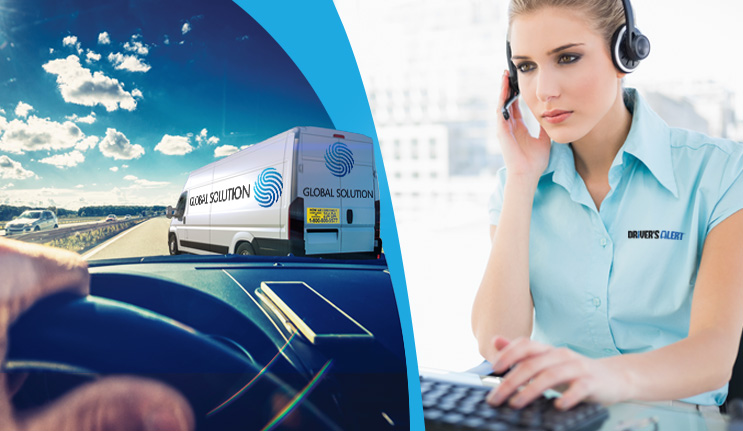 In the following infographic, we show you the five steps involved in a 1-800 'How Am I Driving?' incident report call---from recording a motorist's in-field observations to ensuring a safer driver returns to the road. Also included are some facts about our 'How...