MICRO COURSES
Raise Awareness | Build Retention
Train Anywhere
MICRO COURSES:
TRAINING IN SHORT BURSTS
Have you ever tried "cramming" for a test? As you probably discovered, the practice is not very effective. In fact, research shows that the best way to ensure long-term comprehension is through repetitive episodes of short learning spaced out over time.
Here's what a short burst of training looks like:
BACKGROUND
In 2009, Nate Kornell at the University of California, Los Angeles, conducted an experiment that found spacing out learning was more productive than cramming for 90% of study participants. In fact, Spaced Learning Theory was first introduced in the late 1800s by the German psychologist, Hermann Ebbinghaus (first to illustrate the Learning Curve), who found that information is lost over time when there is no attempt to retain it (see THE FORGETTING CURVE graph).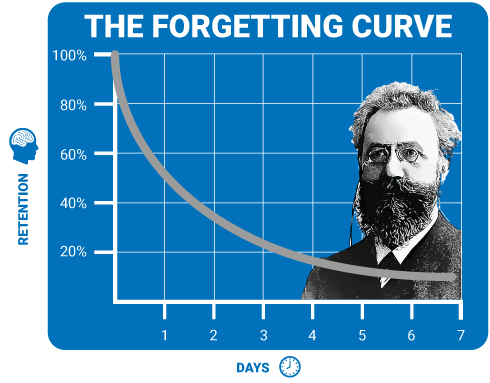 THE SOLUTION
With the widespread use of smartphones, accessing short bursts of on-demand training on a frequent basis has never been easier. Driver's Alert and LMS Courses have created a new training experience called Micro Courses. Each course is approximately 2-7 minutes in length—well within the 3- to 7-minute working memory capacity and attention span of the human brain. Short, entertaining and informative. Just what your employees need to heighten awareness and retain knowledge.
Sign up for a FREE trial!