NEXT-GENERATION SAFETY TRAINING IS HERE!
In 2010, Driver's Alert made news in the fleet industry with the launch of corrective action training. This revolutionary feature gives managers the ability to "close the loop" on driver improvement. Instead of merely identifying and documenting unsafe driving behavior, managers now have a tool to do something about it.
In 2015, after years of growing popularity surrounding our trailblazing work in eLearning, we launched LMS Courses, a Driver's Alert company that produces engaging next-generation eLearning on the following topics:
LMS Courses
 offers more than
150 eLearning courses
, all built from the ground up, all in house! And we're building new courses every month. No one can build content faster or with higher quality!
Built in the new HTML5 standard, all content is mobile friendly, meaning it can be viewed easily on tablet computers or smartphones. Flash compatibility issues are now a thing of the past! Check out some of our most popular training courses:
Features Include:
100% new eLearning content
Mobile friendly (tablets and smartphones)
HTML5 (no more Flash compatibility issues!)
SCORM compliant
High-quality graphics and animation
Intuitive navigation and convenient bookmarking
Dynamically changing posttests to ensure accountability
Knowledge checks to improve subject matter comprehension and retention
Custom course capability
Full integration with driver monitoring platform  
Course Library
RECORDED WEBINAR: "Rethinking eLearning for Fleet Safety"
WHAT OUR CUSTOMERS ARE SAYING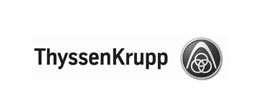 "We were reluctant to use Driver's Alert in the beginning because ThyssenKrupp Elevator had already established its own best-in-class call center, including the implementation of our own 'How's My Driving' program. The process of receiving calls and notifying our branches worked well, but to enhance the success of the program we realized we needed to add or refine other elements related to tracking, reporting and driver's safety training."
– TOM ARMSTRONG ,Director of Fleet Management, ThyssenKrupp