Help Your Customers Improve Safety and Productivity!
---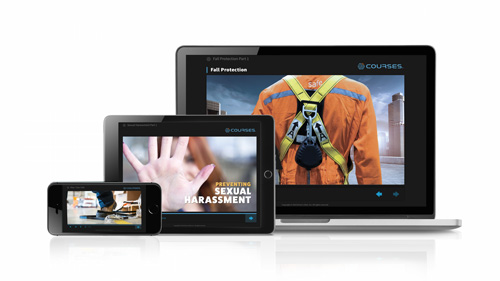 Our eLearning library is the newest in the industry! Training course categories include Workplace Safety, HR/Leadership Skills, Driver Safety and Health & Wellness. All courses are accessible on a smartphone, enabling learning anywhere there's an internet connection. And content is refreshed often with updates occurring in real time!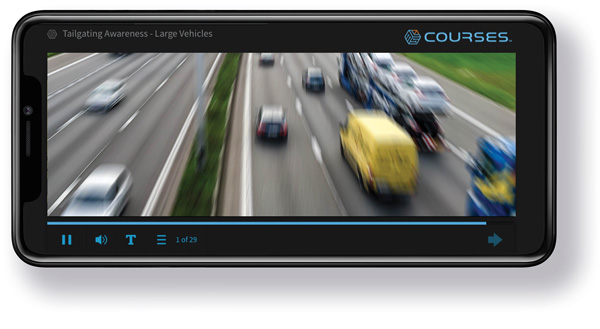 Our fleet safety training curriculum is widely known as the most effective in the business! Many of these online courses are included with our "How's My Driving?" and MVR programs to help managers "close the loop" on behavior change. Course examples include Distracted Driving, Speeding, Backing, Driver Fatigue, Defensive Driving, DOT Compliance, HazMat Transportation, 15-Passenger Vans and many more.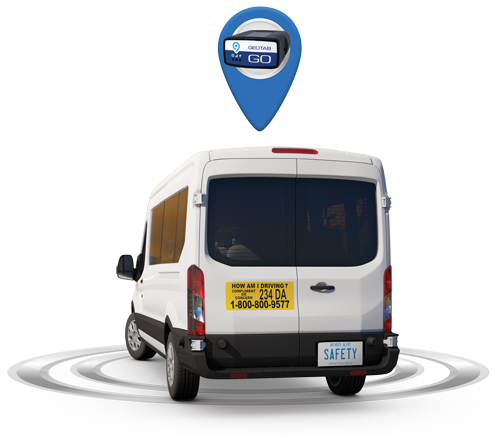 Our telematics solution is powered by GEOTAB, the recognized leader in telematics technology. Make game-changing improvements in driving safety, fuel efficiency, preventive maintenance and operations costs. Monitor vehicle location, fuel consumption, engine health, speed and acceleration, harsh braking, and much more. Real-time alerts keep you on top of what's important, including accidents. Also includes online access to driver safety training.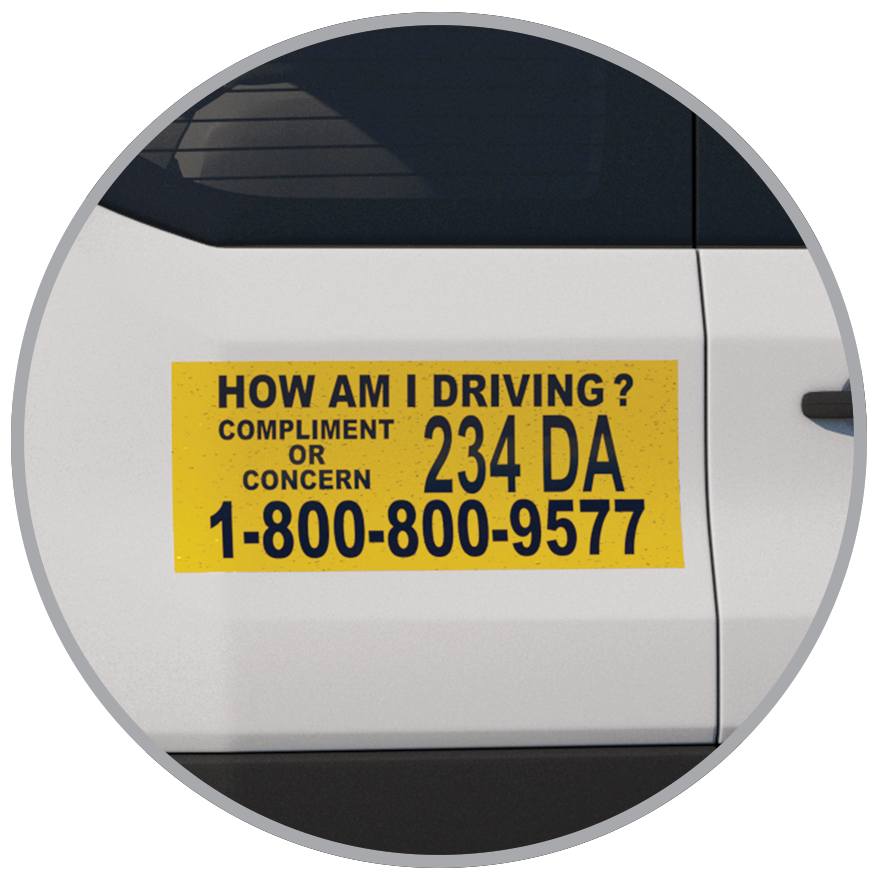 Our 1-800 'How's My Driving?' program is the industry standard for decal-based fleet safety programs (going strong since 1989). What sets us apart is our "three-steps-to-safer-drivers" approach. It begins with quality control. We screen out 60-70% of call reports. In the second step, we walk you through the coaching process–from the driver's response, to the action taken. In the final step, we help you "close the loop" with incident-specific online training. There is no more cost-effective solution for improving the safety of your fleet drivers.