Nationally Recognized Advocates for Cell-Free Roads

A PERSONAL APPEARANCE AT YOUR VENUE
Jacy Good is one of the world's most prominent leaders in the effort to end phone use while driving. After losing both her parents and nearly her own life to a distracted driving crash, Jacy has made it her life's mission to raise awareness about the dangers of using a phone behind the wheel. Together with her husband Steve, they travel the world speaking at schools, companies and events in the hope of saving lives.
Years of Dedication to End Distracted Driving:
Oprah
United Nations
Meeting with Mr. ki-Moon
UN Secretary General
ATT
Slide 4
CNN SPECIAL:
"The Human Factor"
Slide 5
Slide 6
NSC Public Safety Announcement
People magazine slide
People Magazine's
"Heroes Among Us"
Have Jacy and Steve
Speak at Your Event!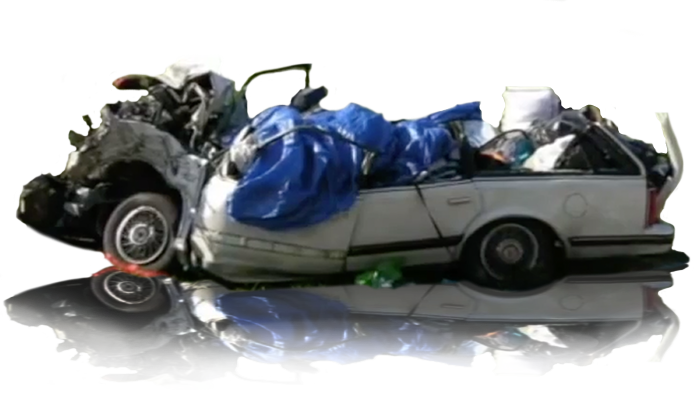 The Story
On May 18, 2008, Jacy Good was on top of the world. That very morning she had just graduated Magna Cum Laude from Muhlenberg College in Allentown, Pennsylvania. Her parents and brother were in attendance, along with Steve, her boyfriend of more than three years. Jacy was ready to start a new chapter, having landed her dream job as a team leader for Habitat For Humanity. Steve was poised to begin an exciting career in banking. But just hours after receiving their diplomas, tragedy struck.
On the road trip back to Jacy's childhood home of Lancaster, Pennsylvania, her car was struck head-on by a tractor trailer. Both vehicles were entering an intersection on green lights. However, the driver of the tractor trailer swerved to avoid hitting a third vehicle turning left on a red light. The driver of that third vehicle was an 18-year-old man talking on his phone.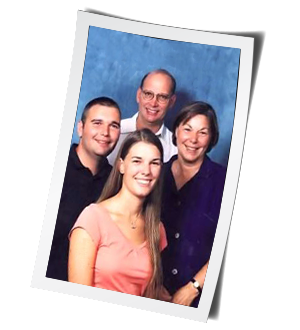 Jacy lost both her parents at the crash scene. Jacy herself, who wasn't even breathing when help arrived, was given a 10% chance for survival after enduring nearly nine hours of surgery. She was in a coma and nearly unrecognizable that first night. Over the course of four months in the hospital, Steve spent 12 hours every day by Jacy's side. The damage was extensive. Jacy suffered two broken feet, a broken wrist, a broken collarbone, a broken tibia and fibula, a shattered pelvis, a lacerated liver, partially-collapsed lungs and damaged carotid arteries. Most of her physical injuries have managed to heal over time. However, the traumatic brain injury Jacy suffered has left her with partial paralysis of her left arm and lower leg as well as lingering cognitive issues.
For more than a decade, Jacy has devoted countless hours to physical and occupational therapy, with the goal of getting her body to function normally again. It is a Herculean pursuit. But Jacy is not a quitter.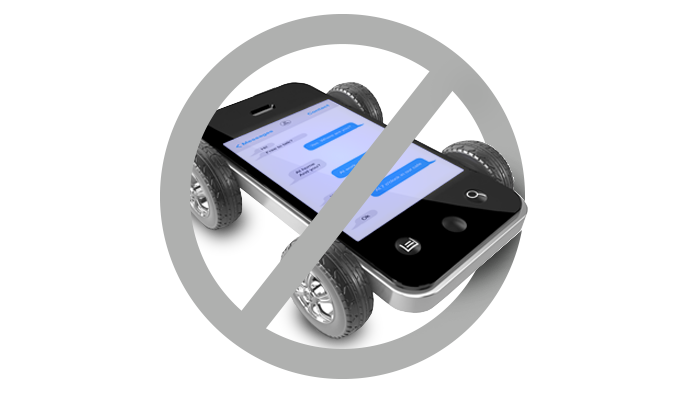 The Mission
Not even a year after her near-death experience, Jacy began seeking out information regarding the crash. She discovered that no criminal charges had been filed against the distracted driver because at the time, no law prohibiting cell phone use while driving existed in Pennsylvania. Shocked and furious, Jacy committed herself to turning this horrific tragedy into personal motivation to affect positive change and give meaning to her parents' deaths. She did not want others to suffer the same fate when the cause is 100% avoidable. The first step was campaigning for a ban on cell phone use behind the wheel in Pennsylvania.
In February 2009, Jacy launched her public debut by telling her story during a press conference at the state capital of Harrisburg. To her surprise, she quickly began receiving a flood of requests to conduct interviews and make public appearances. Television news stations and newspapers were drawn to the compelling nature of her story. This rapidly growing coverage brought increased attention to distracted driving and Jacy's determined mission to prevent more lives, families and futures from being destroyed at the hands of such irresponsible behavior.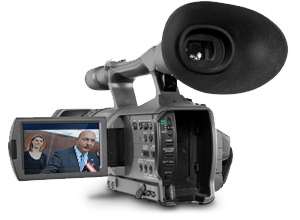 The following year, Jacy was invited to the United Nations headquarters in New York City where she met Secretary General Ban Ki-Moon and joined in a "global call to end distracted driving." It was at this event when she learned that dozens of countries already had passed laws making cell phone use while driving illegal. So why not Pennsylvania in the good old United States of America?
As the fight evolved, Jacy quickly realized that enacting new legislation wasn't easy or even that effective. Partisan politics can produce weak laws with legal wording that leave too many loopholes. Enforcement of new laws can also fluctuate depending on the jurisdiction and fine amounts may lack teeth. So Jacy decided to concentrate on educating the public and making phone use behind the wheel socially unacceptable. 
The Speech
On April 30, 2010, Jacy appeared on the Oprah Winfrey Show as part of Winfrey's "No Phone Zone" Day, a national campaign against distracted driving. Exposure to a weekly audience estimated at 49 million was exactly what Jacy needed to bring national attention to the issue. Realizing the effect she was having, Jacy teamed up with her husband Steve to found the organization "Hang Up And Drive" as a way to formalize the effort to raise awareness about the dangers of phone use behind the wheel.
Since 2011, Jacy and Steve have spoken at more than 1,000 events around the world, encouraging people to make safer choices, companies to develop and enforce cell phone policies, and legislators to implement the laws necessary to protect the public. In September 2019, Jacy and Steve were invited back to speak at the National Safety Council's 2019 Congress & Expo (the largest safety event in North America) as "Top 10" speakers. The Hang Up And Drive program is a powerful presentation delivered by Jacy and Steve, recounting the emotional event that changed both lives forever. Included are key statistics and the neuroscience evidence about the myth of "multitasking." Their delivery style is a mix of serious and light-hearted. But from start to finish, you will be captivated.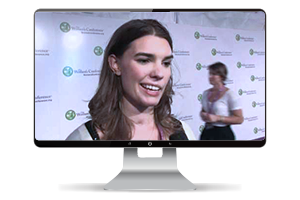 Jacy's story has been profiled through Public Service Announcement (PSA) videos by several organizations including The National Transportation Safety Board, The United States Department of Transportation and The National Safety Council. Her 2016 PSA "Wait for it…this could save your life," produced by AT&T in concert with its "It Can Wait" campaign, has been viewed more than 300 million times collectively across social media. Jacy's passion for saving lives has earned her substantial recognition, including being honored in People Magazine's "Heroes Among Us" and appearing in a CNN television segment of "The Human Factor."
The Hang Up And Drive presentation is designed to connect with young people and adults alike. It is a message that is certain to forever change the way you look at driving.
"I continue to share my life because people are still being hurt and killed on our roads every day due to the selfish choices drivers make behind the wheel."