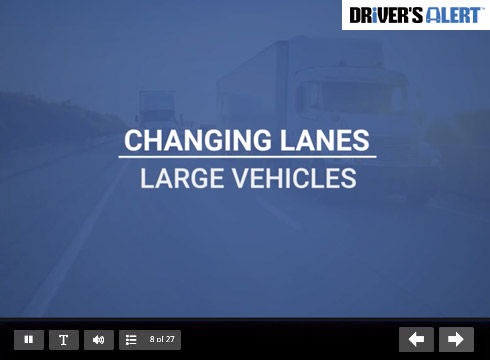 Course Description
When it comes to changing lanes safely, drivers of large trucks, CMVs, and buses face more challenges than drivers of smaller vehicles. This course focuses on safe practices that take into consideration the huge blind spots, longer stopping distances, and the limited maneuverability of large vehicles. Drivers learn what they need to know to make safe lane changes, minimize the risk of accidents, and what to look out for when sharing the road.
Duration: 12 minutes
Languages:  English, Spanish
Sign up for a FREE trial!