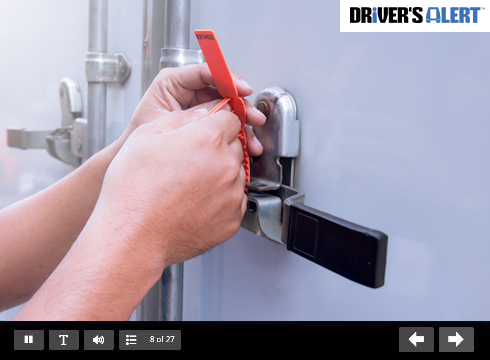 Course Description
CSA is the compliance, safety, and accountability program of the Federal Motor Carrier Safety Administration (FMCSA). CSA helps the FMCSA and its state partners by using continually improving data to better identify high-risk motor carriers and drivers. CSA applies a wide range of interventions to reduce high-risk behavior and help keep roadways safe. In this course drivers will learn to recognize how they can impact their own safety rating, and that of the carrier the work for.
Duration: 00:18
Languages:  English, Spanish
Sign up for a FREE trial!