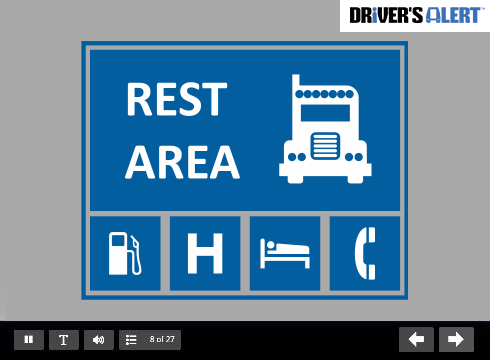 Course Description
The DOT and FMCSA establish and enforce a set of rules and regulations for all commercial drivers. Your drivers must be aware of these rules and regs and follow them while driving for your company. This course offers a review of these regulations and information on how to comply. Also featured are requirements for electronic logging devices, how to conduct a daily inspection, and an explanation of the 3 types of driver duty time. DOT whistleblower protection and HIPAA regulations are also explained.
Duration: 15 minutes
Sign up for a FREE trial!