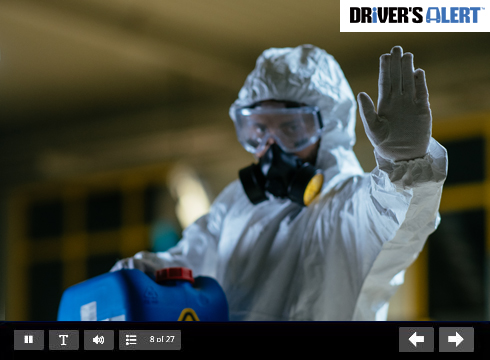 Course Description
All US companies that use hazardous chemicals are required by OSHA's Hazard Communication Standard (HCS) to train employees on safe use, storage, handling, and disposal procedures. This course explains the 5 basic elements of the HCS so employees understand the information available to them and how their safety is being ensured. The Globally Harmonized System (GHS) of Classification and Labeling of Chemicals is reviewed, as well as requirements and purposes of pictograms, warning labels and Safety Data Sheets.
Duration: 20 minutes
Languages:  English, Spanish
Sign up for a FREE trial!