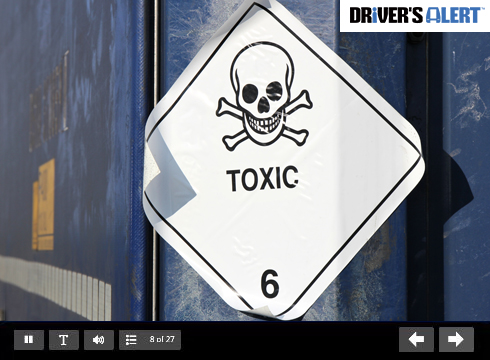 Course Description
When hazardous materials are shipped, public safety depends on proper packaging, labeling, and handling of hazardous materials (HAZMAT). Part 2 of this 3-part course describes the shipping documentation, package markings, and labeling required by the HMR and includes instruction on how to respond to HAZMAT spills and emergencies.
Duration: 00:09
Languages:  English, Spanish
Sign up for a FREE trial!