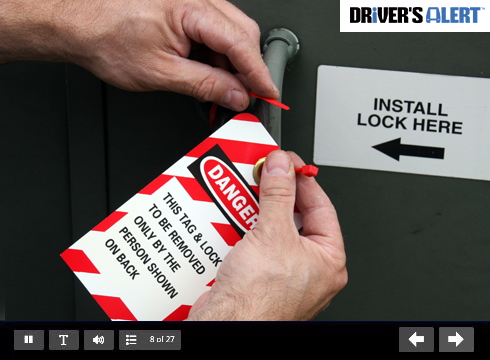 Course Description
OSHA's Lockout/Tagout Standard was created to protect employees from serious injuries or fatalities caused by the accidental release of hazardous energy. This course is for all employees who service or perform maintenance on equipment with a hazardous energy source, or work around these machines. It defines the importance of the LOTO Standard's rules and guidelines to these workers, explains the protective devices used to isolate energy sources, and describes the correct procedures for applying and removing LOTO.   
Duration: 17 minutes
Languages:  English, Spanish
Sign up for a FREE trial!