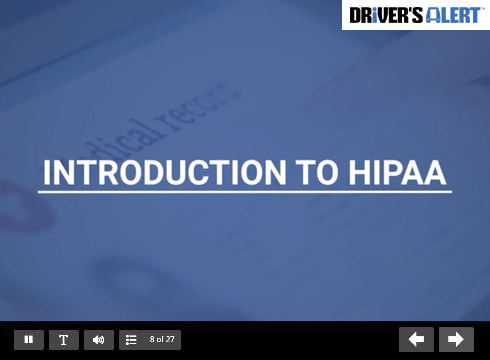 Course Description
The Health Insurance Portability and Accountability Act (HIPAA) was enacted to protect the confidentiality and security of our personal medical information. If you have ever received any type of medical treatment, you should know your rights under HIPAA. If you work with protected health information (PHI), your training must include HIPAA rules and regulations regarding proper handling.
This course provides an overview of HIPAA, including why it was created, who it protects, and how it ensures your PHI is protected. The Privacy Rule and Security Rule are defined, as well as information on the types of safeguards in place to protect your privacy. How to comply is discussed as well as the consequences of failing to comply with HIPAA.
Duration:  16 minutes
Sign up for a FREE trial!