The Driving Safety Podcast
The Driver's Alert Driving Safety Podcast is an ongoing series of conversations with some of the most influential people in the field of transportation safety, addressing important topics such as distracted driving, aggressive driving, seat belt usage, traffic laws, connected cars, autonomous vehicles and so much more.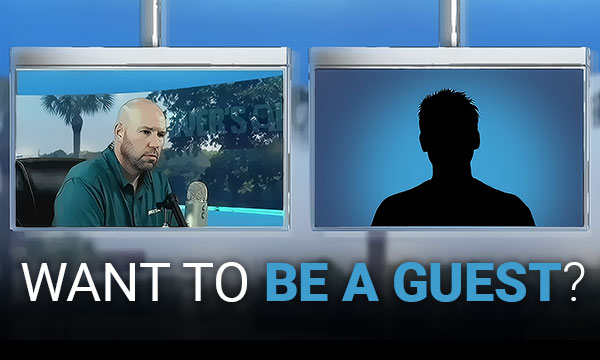 Ep17 – Ted Chen

– Distracted Driving
Ted Chen is the Co-Founder at LifeSaver Mobile, a Silicon Valley-based technology company that has developed an app designed to prevent drivers from using their phone while driving. In this episode, we cover many aspects of the distracted driving epidemic including the insurance industry, law enforcement, cell phone policies for fleets and what it will ultimately take to make our roads smartphone-free. The LifeSaver app is available for both fleets and end consumers.
Ep16 –

Officer Marcus Mahanty

 –

The TacBook
Marcus Mahanty serves as a police officer in the greater San Diego, California area, and is the inventor of the TacBook—a pocket-sized, quick-reference tactical field guide for law enforcement that includes thousands of vehicle codes, health and safety codes, and penal codes. In this episode, Officer Mahanty talks about some of the responsibilities of a police officer and explains how the TacBook is already helping police around the country more easily perform their duties. We also discussed distracted driving, drunk driving and drowsy driving.
Ep15 –

Tasha Hairston Springs

–

Distracted Driving
Tasha Hairston Springs is the Founder of Texting is Risky Business, an organization committed to raising awareness about the dangers of distracted driving. On October 17, 2012, Tasha was texting and driving when she drifted out of her lane and collided with another vehicle. She spent six weeks in the hospital. In this episode, Tasha recounts her story and discusses her mission to end distracted driving.
Ep14 –

Michael Welvaert

 –

Corporate Safety
Michael Welvaert is the Regional Safety Director at Comfort Systems USA, a national heating, ventilation and air conditioning company with $2.5 billion in annual revenue. Prior to starting his career in corporate safety, Michael spent 25 years in the United States Navy, retiring as a Special Warfare Operator Chief (Navy SEAL). In this episode, Michael shares his experiences in safety management and offers advice for building a successful safety program.
Ep13 – Jacy Good

– Distracted Driving
Jacy Good is a nationally-recognized speaker and the Co-Founder of Hang Up And Drive, an organization with a mission for cell-free roads. In 2008, Jacy lost both her parents, and nearly her own life, to a distracted driver. In this episode, Jacy discusses the epidemic of distracted driving and her work to educate the public about the dangers of cell phone use behind the wheel.
Ep12 – Laura Nguyen – Alcohol Monitoring
Laura Nguyen is the Vice President of Digital Marketing at Intoxalock, the industry leader in alcohol monitoring and a manufacturer of ignition interlock devices. In this episode, Laura educates us on the alcohol monitoring industry and explains how ignition interlock devices work. She also provides some insight on the issue of drunk driving and what it will take to make our roads alcohol free.
Ep11 – STEVE SISSON –

Corporate Safety
Steve Sisson is a Certified Safety Professional with more than 15 years of experience in the field of safety. He is currently the Chief Strategy Officer at Safety FM, a safety services company that assists organizations with improving their safety programs. Steve is also the host of the podcast "Safety Talks" where he discusses "all things safety." In this episode, Steve addresses pressing issues in both workplace safety and fleet safety, including the topic of safety culture.
Ep10 – TODD AVERY – Driving Instruction
Todd Avery is the Owner and President at Safe Driving Coach, a Philadelphia-based company focused on teaching new drivers the "rules of the road." For the past 15 years, Todd has dedicated himself fulltime to the hands-on coaching of hundreds of first-time drivers. In this episode, Todd talks about his approach to driving instruction, the distracted driving epidemic and developing a defensive driving mindset.
Ep9 – Mike Branch –

Safer Roads via Big Data
Mike Branch is the VP of Data & Analytics at GEOTAB, the global leader in vehicle telematics technology and data science. At GEOTAB, Mike is responsible for data strategy and innovation, as well as the management of the data engineering, data science, machine learning, and data visualization divisions. In this episode, Mike addresses big data, smart cities and connected vehicles and how these technologies are being used to make our roads safer.
BE IN THE KNOW!
Don't miss an episode of the most important podcast in driving safety! We'll keep you up to date on all the latest episodes and upcoming guests. Soon we'll be conducting these interviews live on social media, giving you an opportunity to ask an expert in real time!