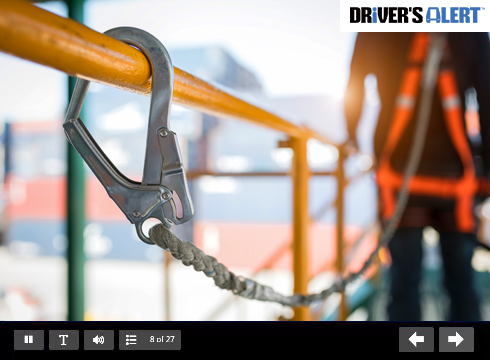 Course Description
In Part 2 of the Fall Protection course, you will be able to describe components of fall protection systems and discuss fall arrest systems. Inspecting and maintaining fall protection equipment will also be explained. Additionally, fall rescue planning and requirements will be discussed.
Duration: 00:19
Languages:  English, Spanish
Sign up for a FREE trial!