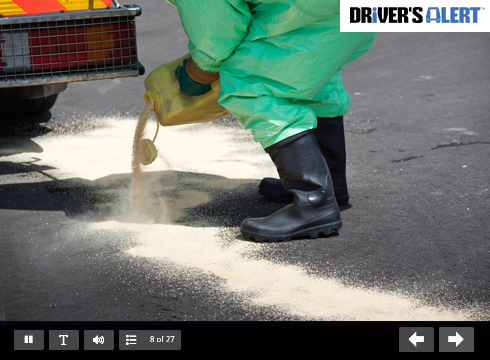 Course Description
Knowing how to properly package, label, handle, and ship hazardous materials (HAZMAT), and how to respond to spills and emergencies is critical to transportation safety. In part one of this three part course you will learn about HAZMAT definitions and Hazardous Materials Regulations, as well as shipper and cariier responsibilities. You will also learn about DOT-required HAZMAT training, and about the Hazardous Materials Table (HMT).
Duration: 00:14
Languages:  English, Spanish
Sign up for a FREE trial!