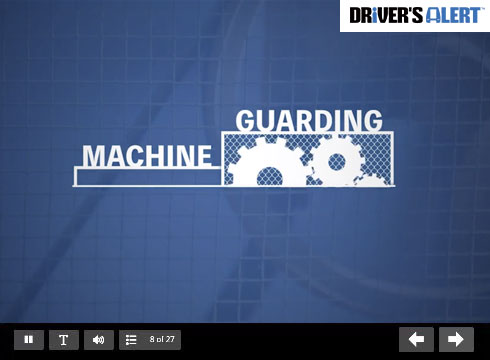 Course Description
There are many possible machinery-related injuries. Safeguards are essential for protecting workers from preventable injuries. OSHA standards for machine guarding state that any machine part, function, or process that may cause injury must be safeguarded. This course covers potential hazards on a machine, types of machine guards and devices, and machine guarding concepts and techniques used to prevent machine-related injuries.
Duration: 00:14
Languages:  English, Spanish
Sign up for a FREE trial!