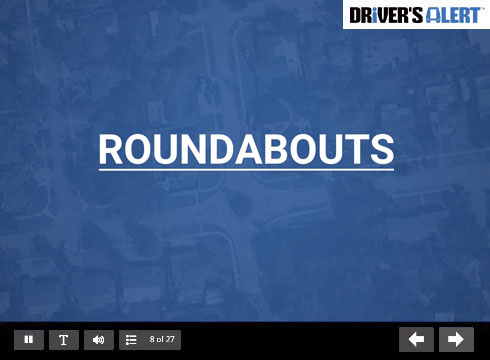 Course Description
Roundabouts are becoming more popular in the U.S. and, with that popularity, comes the need to educate drivers on how to use them safely. In this course, drivers learn the rules required in roundabouts, and how to navigate through them. Both single lane and multi-lane roundabouts are featured, with instructions on what to do when approaching, entering, and exiting them. Tips on responding to emergency vehicles and pedestrian safety are also included.  
Duration:  10 minutes
Sign up for a FREE trial!