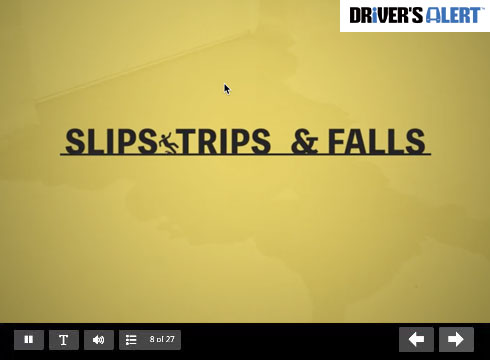 Course Description
Slips, trips, and falls are the most common accidents in general industry. They cause 15% of all accidental deaths, and are second only to motor vehicles as a cause of fatalities. This course will provide some information about why people slip, trip, and fall at work, as well as steps individuals can take to avoid slipping, tripping, and falling.
Duration: 00:21
Languages:  English, Spanish
Sign up for a FREE trial!