Telematics Trends: A Move Towards Technologically-Advanced Fleet Management
Telematics may not be a household word, but in the world of fleet management, there may be nothing more important. Technology changes how we collect and use data, and that's no different for managing a fleet. Fleet telematics is a multi-billion dollar international industry, and for good reason.
Although this change goes unnoticed by many, the widespread use of modern telematics is making it possible for many businesses to completely refine the way they do business. Utilizing real-time reporting, more and more organizations are tapping into only recently available methods for company-wide improvements in productivity, from your fleet to the personnel behind the wheel.
A History of Telematics
Even the earliest generations of telematics were incredibly powerful tools for fleet managers. Stolen vehicles were easier to track and recover. Individual vehicles could be monitored en route, allowing for detailed progress reports to help monitor driver performance.
The modern telematics technology of today is on a totally different level. This technology can provide managers with comprehensive, real-time information about virtually every aspect of a fleet. With the aid of digital maps, gyroscopes, odometers and cellular data plans, dispatchers can collect information about the weight of the vehicle, the rate of fuel consumption and engine diagnostics, and even engage in direct and affordable communication with the driver.
Utilizing integrated satellite GPS systems, telematics can even help guide a fleet away from congestion, helping you create the most efficient routes and cutting one of the largest costs of operating a vehicle fleet, fuel. And that's just the tip of the iceberg. From CO2 emissions to feedback on how well a vehicle is being driven, the latest advancements in telematics is helping to interconnect data collected from entire fleets, preparing managers with everything they need to keep their fleet on time, on task, and safe on the road.
Big Business and Telematics
Having mentioned all telematics can offer, it should come as no surprise that more and more businesses have begun to invest in this technology for their fleets. The latest and most notable addition to that long list is General Electric, which earlier this March announced plans to integrate its own fleet with GE Monitor Asset Tracking services.
And it's easy to see why this trend towards advanced fleet management systems is so contagious. Although the full extent of these changes are impossible to summarize here, suffice to say these systems will allow GE to instantly and precisely identify where their tools are and what equipment isn't being fully utilized.
The Trend Continues
The continued integration of modern technology and fleet management is creating benefits for everyone, but there's no doubt that the most immediate beneficiaries for the latest generation of telematics are fleet managers. With a clear and precise means to cut costs, improve employee performance, and evaluate who needs retraining, telematics is opening up a level of insight and transparency that few fleets can afford to ignore.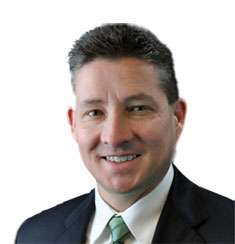 Mike Kroll
CEO
Mike is a 20-year veteran of the occupational health and safety industry, having served in a range of capacities from account development and sales leadership to product innovation and executive management. He is considered by many as one of the most influential people in the eLearning industry, further adding to his legacy with the recent acquisition of a market disruptive training and technology company. Previously, Mike was Executive Vice President, General Manager at PureSafety (UL) where he drove exceptional growth – earning the company a spot on Inc. Magazine's "Inc. 5000" as one of the fastest growing companies in America. His reputation for building strong teams, executing quickly on research and development initiatives, and developing industry thought leadership has contributed to positioning Driver's Alert for industry-leading revenue growth over the next several years. Mike holds a Bachelor of Science in Industrial Distribution from Texas A&M University.