During the last couple of years, automobile manufacturers throughout the world have started releasing smarter and better-equipped cars, thus taking driving comfort and safety to new heights. 

This article will focus on briefly outlining some of the main technological advancements that the cars of tomorrow will feature. It is important to keep in mind that some of these features already exist in today's cars. However, with time, they will become common on all models while their overall functions and usability will be further improved.
The information outlined below is based on a series of statistics meant to put things into perspective.
This article will not mention electric and solar-powered cars since we're only discussing in-car advancements, rather than propelling methods.
A General Overview of the Automobile Market
Before anything else, we think it is important for readers to understand the current state of the automobile market. 
At this time, over 1 billion passenger cars roam the streets, whereas over 70 million cars are produced on a yearly basis. While the number of vehicle manufacturers has stayed roughly the same, competition is much stronger now, as numerous companies are investing millions in research and development. 
This trend will likely lead to the quick development and release of smarter cars, thus giving consumers more models to choose from.

Better financing and the involvement of standalone tech companies will further accentuate technological innovations for future cars. For instance, over $5 billion have been invested in the auto tech industry in 2018 alone. Additionally, tech giants like Google, Apple, Amazon, and Microsoft are actively working on developing software that will power future cars. 
Automobile Tech Innovations You Can Expect to See Soon
Technologies like full-scale autonomous driving integration across the world are still decades away. However, more palpable innovations exist today, whereas others are bound to be released in the next few years. Here are several examples.
Augmented Reality (AR)
At this time, several brands already feature some form of AR integration. For instance, the heads-up display on newer BMW models displays GPS, current speed, alongside road signs. Research indicates that spending on the AR/VR markets for the automobile industry is bound to reach $26 billion by 2022. 
Stats also showcase that roughly 70% of cars manufactured after 2020 will feature AR functionalities. As expected, more luxurious models will feature advanced AR systems that will further ease the driving.
External Airbags
Roadside safety has become more important during the last couple of years, as governments throughout the world have introduced programs meant to reduce the number of car accidents that involve injury and death. 
A partial solution to this problem stands in introducing external airbags on cars. Companies like Volvo and General Motors have been working on this feature for several years now. With a sensor-based 15 milliseconds inflation time, it is estimated that external airbags can reduce injuries by up to 40%.

In-Car Speech Recognition and Mobile Integration
Smartphones are essential to our daily lives, yet they pose great threats when used behind the wheel. Car manufacturers throughout the world are actively looking for ways to make using a smartphone safe.
As such, apps like Apple's CarPlay or AndroidAuto have become a serious consideration for numerous car purchasers. At this time, roughly 50% of new cars are sold with some kind of smartphone mirroring system. 
The next few years will likely bring better speech recognition (meant to reduce the time drivers spend looking at screens), alongside 100% integration of smartphone mirroring features. 
Self-Driving Technology and Driver Assistance
At this time, the latest luxurious vehicles have driver assistance features. These include lane assist, blind-spot assist, self-parking, emergency braking, and more. Features like this make driving safer and are bound to become common for a higher percentage of cars within the next decade. 
However, the true breakthrough lays in self-driving technology. Companies like Tesla have developed fully-scalable autonomous driving systems that can theoretically take you from point A to point B without requiring the wheel to be touched. 
However, there are still several challenges that need to be solved apart from further improving the performance of AI self-driving systems. These include legislative approval and better infrastructure, as self-driving systems rely on factors like lane markings, sign visibility, and the behavior of other drivers. 
Keep Your Fleet Drivers Safe on the Road with These eLearning Courses on Distracted Driving:
Experts have classified autonomous driving into five levels. Level 1 includes adaptive cruise control and lane assistance, which is already fairly common in most higher-priced cars. 
At this time, vehicles such as Tesla Model S/X/3 are classified as level 2. Fully-fledged autonomous driving with no limitations (and even no steering wheel) is at least one decade away, although working prototypes already exist. 
Conclusion
Based on everything that has been outlined so far, if you're looking to purchase a car in the near future and are looking for the best technological innovations, you already have several models to choose from. 
Waiting for five more years will grant you the same but improved features, whereas if you choose to wait a little longer, you'll likely get access to autonomous driving, AI-integration, and a plethora of safety features for the driver, passengers, and pedestrians.
About the Author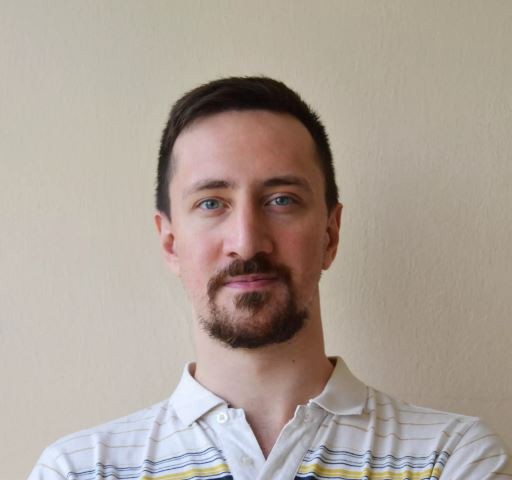 Hello, my name is Nikola Djurkovic, and I'm the Editor in Chief at carsurance.net. I've worked in the insurance industry as an assistant underwriter, and through my experience, I've discovered the inner workings of insurance policies, from quote to renewal—making me a real insurance guru. I'm passionate about helping other people navigate the complex structure of insurance coverage and understand its intricate terminology. I'm also an avid reader, movie/series binge-watcher, and nature enthusiast.