Snapchat just received a major facelift called Chat 2.0 on March 29th, and new features have been continuously rolling out since. This update enhances the application in hopes to make the platform a user's primary go-to app. Looking at trends for millennial and teen social media users, studies found that Facebook is still the leader of social media sites for 12 to 24 year olds, but Snapchat isn't far off from their goal. Of the study's respondents, 74% use Facebook, followed by Instagram at 59% then Snapchat with a 57% use.
The hype and benefits of these social media sites don't go unnoticed; accessibility, convenience, and easy communication are all associated with the rise of social media. However, the use of these apps while driving has become a major concern for driving safety, as users have become more and more reckless. In fact, 70% of people admitted to using their phone while driving, and we have seen distracted driving accidents caused by phone usage steadily increase. The frenzy surrounding Chat 2.0 made me start to question what risks this new update poses on drivers who carelessly snap and drive.
Innovating the Platform
What is exactly changing and how can these updates create bigger risks on the road? The Chat 2.0 rollout is changing the way you interact with your friends, using more innovative techniques. Below are some of the highly-talked-about technical renovations:
Auto Advancing Stories
Video Calling
Stickers
Gif Creation
3D Stickers
Risks Associated with Chat 2.0
These advancements are creating a more innovative platform that encourages users to use Snapchat as their primary form of communication; it can even compete with the phone itself. However, let's look at how safe the new features are, especially when it comes to distracted driving, the growing problem that can't be ignored.
Stories Auto Advance
Assume that the average driver is travelling at a rate of 55 MPH. Philadelphia personal injury lawyer Jeff Rosenbaum explains that at this speed, taking your eyes off the road for five seconds is equivalent to driving an entire length of a football field blindfolded. A Snapchat can last up to ten seconds – meaning if a user views an entire snap while driving, they are essentially recklessly driving the length of two football fields. Because a Snapchat story will now automatically advance to another user's story with the new update, a driver could spend minutes watching their entire story feed, which would calculate to a pretty alarming distance for reckless driving.
Video Calling
This new Snapchat update poses the same risk as taking a FaceTime call while driving. Drivers using this feature are distracted by the person on the other line. Not only are they focused on a conversation outside the car, now the driver is fixated on their friend or family member's face on the screen.
Gifs
Gifs are all about capturing a moment in a very short amount of time. A user is able to create ten second gif-like video that he or she can send over to other users. Trial-and-error to create the "perfect" gif is pretty common among users which aids to distracted driving, making drivers who are trying to create a Gif more focused on the app than the road.
Stickers
"Navigating through 200 new stickers to find the perfect symbol relating to a message can be stressful and take time"- said any typical Snapchat enthusiast. Scrolling through these stickers captures the attention of a driver, making this choice his or her top priority. In hindsight, this puts any other driver at risk. Any sudden changes in traffic can result in a serious car accident if the driver was too busy scrolling through sticker options.
3D Stickers
Just released on April 13th, the 3D sticker feature enables a user to select a sticker that will follow around an object on video. Not only is it dangerous to capture a video while driving, but adding on a feature where you have to select a sticker and place it on a specific object in the video can increase accident risk dramatically.
Examples of common distracted driving accidents include: rear-ending a car, or swerving into oncoming traffic, or driving into an inanimate object, person, place, or thing, often resulting in property damage to the driver. All of these accidents can be fatal, dependent on speed and distraction; so the next time you see your phone light up with the yellow ghost icon out of the corner of your eye, ask yourself if a potential accident is worth the 10 seconds of entertainment.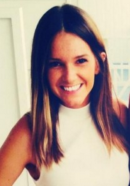 Katie Bassett is a digital marketing strategist at Safer America, a safety advocacy organization, who primarily focuses on youth safety and development projects.