Memorial Day kicks off the 100 deadliest days of teen driving. Teen drivers represent the highest percentage of car crash accidents throughout the year, but this rate skyrockets in the summer. Over 2000 teens ages 16-19 die each year in car accidents on average.
Nearly 60% of car accidents involving teen drivers were caused by distracted driving. The biggest distraction might not be what most people would think.
It turns out that having passengers in your car is the biggest distraction to teen drivers. Having two or more peer passengers in the car while a teen is driving more than triples the chance that they will be in a fatal car accident. Loud talking, music playing and moving around can take the driver's focus from the road. But just knowing they are being watched has proven to be enough of a factor for them to engage in risky behavior.
Many teens understand the risk of using a cell phone while driving, but they might underestimate how dangerous it is for them to be distracted by passengers. If you consider that the few seconds you are distracted to send a text message can be deadly, it is easy to see how constant distractions can present a greater risk.
Currently 43 states in the United States have restrictions regarding passengers for new drivers. For example, in Montana young drivers can only have one passenger under the age of 18 for the first six months of driving experience. After the first six months they are only allowed three passengers of the same age. In New York young drivers can only have one passenger under 21 years old in the car.
With most teens taking advantage of summer vacation from May to September, this extra free time offers more opportunities to drive without a supervising adult. It is important that teens understand the additional hazards that they will face over the summer months.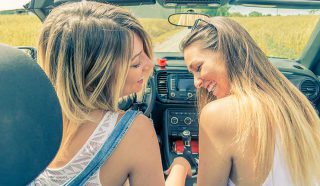 Road construction ramps up over the summer as many towns rush to fix cracked roads or improve upon routes during the more accommodating warmer weather. Not only do drivers need to pay attention to these workers who are risking their lives working near heavy machinery and fast-moving vehicles, but they need to pay attention to other cars as well.
Another important reminder for teens is to understand that driving in the rain can be more deadly than ice. Rain has caused 46% of weather-related crashes over the last ten years. This might be surprising to many people when you hear that snow accounted for 17% over the same period of time. Rain can cause visibility issues and pavement friction problems–causing you to hydroplane. It is important that your teen driver understands the importance of slowing down in the rain, to always check tire treads and tire pressure, and to not slam on the brake if the car begins to hydroplane.
The warmer summer months bring many opportunities to enjoy an outdoor barbecue, festival or many other events where alcohol might be available. Every teen should understand the dangers of underage drinking and driving. It is very important that they also understand that they are always at risk from other drivers' poor decisions to drive while intoxicated. About one-third of car accidents involving alcohol are caused by repeat offenders. Teens should remember to always be alert, especially if they are driving near events where alcohol was consumed. Other drivers can be a huge risk to you on the road if they are under the influence, and it is important to practice defensive driving in these situations.
Taking a few minutes to educate your teen drivers this summer can help them be more prepared about what dangers they might face. If they are going to be driving farther from home and to unfamiliar areas, make sure they are prepared with a safety kit, and understand not to rush through roads they do not usually drive. This can help keep them safe while they are enjoying their newly found freedom this summer.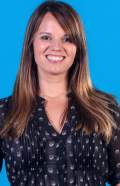 Ericka Murray grew up in Albany, New York where she earned degrees in Communications and Art History while attending the University at Albany. She loves to travel and recently settled down in San Diego, California to work as a public relations specialist.