distracted-driving
Distracted Driving Training
Defensive Driving Small
Defensive Driving Training
Small Vehicle
Defensive Drivers Large Vehicles
Defensive Driving Training
Large Vehicle
trainning-courses
See all driver safety training courses
As any motorcyclist can attest, there is no feeling more freeing than taking your bike out on the open road. Unfortunately, though, there is greater risk of death or personal injury associated with riding a motorcycle than in any other type of motor vehicle. In 2016 alone, 5,286 motorcyclists were killed in motor vehicle traffic crashes, according to data from the National Highway Traffic Safety Administration (NHTSA).
Since motorcycles are smaller—and therefore less visible to other vehicles—and lack the protection provided by an enclosed vehicle, riders need to maintain constant vigilance and take precautions to ensure their safety.
Motorcycle Safety Basics
There are a few simple things you can and should do to make your motorcycle riding experience safer and more enjoyable:
Obtain your motorcyclist license. All drivers, regardless of which type of vehicle they operate, should obtain the proper license before getting behind the wheel. Motorcycles handle differently than cars and, as such, require different skills and knowledge to operate, as well as a different license. Before you hit the road, look into requirements for earning your state's motorcycle endorsement license. In most states, this includes passing both a written and an on-cycle test administered by your state's licensing committee—and, in some states, a mandatory rider education course.
Consider taking a motorcycle education course. Even if your state does not require it to obtain your license, it is still a smart idea to take a rider education course. Both beginners and seasoned riders alike can benefit from these courses, which teach you lifelong safe biking skills. As an added bonus, riders who complete the course could be eligible for a discount on motorcycle insurance premiums as well as motorcycle manufacturer discounts.

Familiarize yourself with your bike. It can be tempting to immediately hit the road after buying a new bike, but it is best to test out your bike's handling and responsiveness in a safe environment first. If possible, practice handling your motorcycle in different conditions before entering traffic so that you are prepared for all possible scenarios.
Perform routine maintenance on your motorcycle. Check tire pressure and tread depth, hand and foot brakes, headlights and signal indicators and fluid levels before every ride. Also, bring your motorcycle to your preferred repair shop for regular maintenance and servicing to ensure that it is safe to ride.
Wear protective gear. All riders should wear a helmet, at minimum—and preferably one that is DOT compliant. Although what gear you wear will vary depending on which bike you ride, riders should invest in gloves, specialized jackets and pants or jeans from a reputable manufacturer and sturdy boots to prevent road rash, broken bones and other motorcycle injuries.
Increase your visibility. Although riders generally seem to prefer to wear dark colors, doing so greatly reduces your visibility to other drivers. When shopping for protective gear, look for apparel that comes in bright colors—neon is preferable—or is made out of reflective material.
Never ride tired. A tired driver is a dangerous driver because fatigue slows your reaction time and impairs your ability to make rational decisions. NHTSA estimates that up to 6,000 fatal crashes each year might be caused by drowsy drivers. Make sure you are well-rested before riding and, for long haul rides, stop every 75 to 125 miles to rest. As a rule of thumb, if you ever start to feel drowsy while riding, make the safe, smart decision and pull over.
Ride sober. In 2016, motorcycle riders involved in fatal crashes were found to have the highest percentage of alcohol-impaired drivers than any other vehicle types, according to data from NHTSA. Substances like drugs and alcohol impair a rider's coordination, balance, alertness, reaction time and decision-making abilities. The easiest way to ensure that you make it home safely at the end of the night is to never drive under the influence. Also, since prescription medications can contribute to impairment, avoid operating a moving vehicle until you know how a new medication affects you. You should also talk to both your doctor and pharmacist about the potential side effects of any new medications.
Above all, ride responsibly. Always obey traffic rules and speed limits, stay within lane markings, maintain a safe distance from other drivers, and stay alert and aware.

What to Do If You Have Just Been in an Accident
If you make a concerted effort to follow the motorcycle safety basics shown above, you will greatly reduce your risk of getting into an accident—reduce, but not completely eliminate. It is still helpful to know how to react in the immediate aftermath of an accident so that you are prepared should such a situation arise. Keep these eight important steps in mind.
Call the police. If you are physically able, dial 911 immediately; if you are unable to do so, ask someone else in the immediate vicinity to call 911 for you. Once police arrive on the scene, they will file a detailed police report with all relevant information about the accident. You will need this report to file an insurance claim and it can be used as evidence in court if you choose to file a personal injury lawsuit.
Seek medical treatment. Even if your injuries are minor, you still need to seek immediate medical treatment. A seemingly minor motorcycle injury could be accompanied by a more severe internal injury, such as a concussion or internal bleeding. If you do choose to file a motorcycle injury lawsuit, a hospital report evaluating your injuries can be used as evidence to further your case.
Do not admit fault. Although it can be instinctual to apologize after an accident, try to avoid doing so because it could jeopardize your case and what coverage is available to you. Try to remain neutral and objective at the scene of the accident and in your statement to police and, if you are able, focus on gathering evidence.
Carefully document everything. Speaking of gathering evidence, it is important that you take down the contact and insurance information of the other driver and take photos of the damage to your motorcycle, the other vehicle, your immediate surroundings, and any identifying landmarks. If there are witnesses on the scene, try to get their names and contact information, as well. The more evidence you can provide to your insurance company and, should you choose to pursue litigation, your accident attorney, the better.
Report the accident. Notify your insurance provider that you have been in an accident as soon as possible. A representative will ask you questions to gather information about the accident to file a motorcycle accident claim. It is important to be truthful with your responses—your insurance company could deny your claim if you leave out relevant information—but be mindful to avoid language that makes it sound as though you were at fault.
Do not talk to the other driver's insurance representative. A representative from the other driver's insurance provider might contact you to ask questions about the accident. These conversations are typically recorded and designed to pose questions in a way that will benefit the insured and their provider. It is in your best interest to avoid discussing the accident with representatives from other insurance companies until you have had a chance to meet with an accident lawyer.
Assemble all pertinent documents. These documents should include your insurance papers, your own documentation of the accident scene, the police report and any medical records.
Talk to an attorney. Many accident and personal injury attorneys provide a free initial consultation; if you were in a motorcycle accident, it is in your best interest to take advantage of this offer. A motorcycle accident attorney can assess the details of your case and determine how you should proceed and whether you have an opportunity to file for an additional claim that could entitle you to compensation.
By following these steps after a motorcycle accident, you can mitigate any potential physical or emotional damage and ensure that you receive sufficient funds from your insurance provider—and, if necessary, the other driver—to cover medical bills and repairs and to compensate for emotional duress.
Riding your motorcycle should be an enjoyable experience and a key part of that is arriving home safely at the end of the day. If you incorporate these basic safety tips into your routine and familiarize yourself with this post-accident checklist, you can become a safer, more mindful rider and be more prepared should you ever get into an accident.
About The Author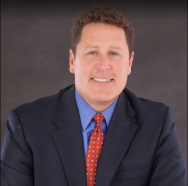 John Sherman, attorney-at-law and founder of Sherman Law, has 25 years of experience representing a broad array of clients throughout Massachusetts and New Hampshire. Sherman's areas of practice include insurance law, personal injury (defense & plaintiff) and motor vehicle accidents (plaintiff).