The summer months are upon us, which means temperatures are rising and days are packed with more activities. The summer months are also when the most heatstroke-related deaths occur among children – with a majority of the cases resulting from being left in a hot car. While this may seem like something that can only happen in the hottest areas like Southern California or Arizona, even areas like the misty Northwest can see temperatures reach the high 80s, which is enough to create lethal conditions inside a car.
Let's take Oregon for example–a state known for its cool temperature and cloudy skies. The summer months of June and July, which have an average temperature of just 75 degrees and 81 degrees Fahrenheit respectively. To most, these temperatures sound perfect for a picnic in the park or a bike ride; however, even a 70-degree day can cause the temperature inside a car to exceed 104 degrees in just 30 minutes. Additionally, an outside temperature of 95 degrees Fahrenheit (still significantly cooler than some warmer regions in the Southwest) can cause the interior temperature of a parked car to reach 130 degrees in half an hour.
Heatstroke Facts
For humans in general and specifically infants whose body temperature increases three to five times faster than adults', heatstroke can occur at 105 degrees Fahrenheit and death is possible at 107 degrees. By looking at how high car interior temperatures can reach, it's easy to see that heatstroke is a terrifying possibility.
Each year in the United States 37 children die of heatstroke due to being left inside of a hot car. While many people relate this to the parent being irresponsible, it's important to note that not all hot car deaths are a result of negligent parenting. It's been determined that most of the cases are caused by mistake and investigation into these cases showed no signs of prior abuse or neglect.
Preventing This Fatal Event
There are several ways to prevent hot car deaths. In fact, experts say they are 100% preventable. While many parents believe this could never happen to them, truth is, it could happen to anyone. Parents, especially those with infants, often find themselves exhausted from the lack of sleep and trying to get into a set morning routine and can easily think they've already dropped their child off at day care. Experts have come up with several ways parents can remind themselves their child is in the backseat of the car:
Get in the habit of opening the door and checking the backseat every time you exit your car.
Put something you need in the backseat (such as your cell phone, purse, briefcase, ID, etc.) so that you will have to open the back door to get the item after you've parked.
Keep a stuffed animal in your child's car seat. Whenever you put your child in the car seat, place the stuffed animal in the front passenger seat as a visual reminder that your child is in the backseat.
Have an agreement in place with your child care provider regarding drop-off. Agree to call your child care provider if you will not be dropping your child off that day and make sure your child care provider knows to call you if the child does not show up.
When it comes to driving, parents are mostly concerned with car safety. And while that should remain a huge priority, parents should also focus on child safety within the car and staying alert. Travis Mayor, a personal injury attorney and child safety advocate, says that by shining a light on the issue, parents can be informed about ways they can prevent this awful and deadly occurrence.
For more information on child heatstroke and ways you can protect your children in and around cars, visit kidsandcars.org.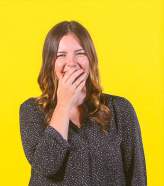 Lauren Bennett is a content marketing specialist based in San Diego, CA. She works with law firms and public safety organizations throughout the country to craft custom-tailored content built to educate the public about the dangers of distracted and impaired driving.